Russian Word of the Day
Tuesday, October 21, 2014
Increase your Russian vocabulary by visiting this page on a regular basis. Every day, a new Russian word is posted with an English translation, pronunciation and examples of usage. You can also review all the words featured during the past month.
Add to:
RSS | iGoogle | My Yahoo! | Netvibes
through, across, over
[CHYEH-ris]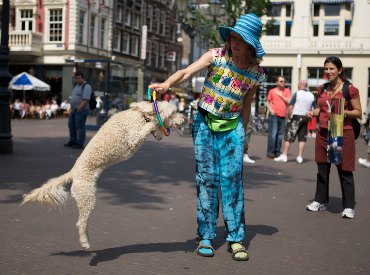 The dog is jumping through the hoop.
Photo by liber, licensed under CC SA 2.0
Чтóбы попáсть в аптéку, ну́жно перейти́ чéрез дорóгу.
To get to the pharmacy you have to cross the street.
Мы прошли́ чéрез лес и пришли́ на платфóрму.
We walked through the forest and came to the platform.
Пóезд идёт в Крáков чéрез Варшáву.
The train goes to Krakow via Warsaw.
Я дóлжен закóнчить проéкт чéрез два дня.
I have to finish the project in two days.
Мóжно скачáть файл чéрез Интернéт.
You can download the file through the Internet.
Recently featured words
through

2013-04-14

to answer

2013-04-13

to answer

2013-04-12

it is necessary

2013-04-11

to play

2013-04-10

blood

2013-04-09

neither

2013-04-08

then

2013-04-07

our

2013-04-06

to leave

2013-04-05

girl

2013-04-04

sky

2013-04-03

one's own

2013-04-02

boy

2013-04-01

rain

2013-03-31

let

2013-03-30

for

2013-03-29

believe

2013-03-28

follow

2013-03-27

relationship

2013-03-26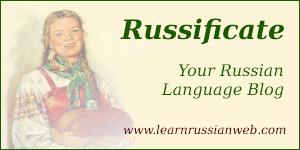 Copyright 2001-2014 MasterRussian.com | Privacy Policy | Contact Us