Russian Word of the Day
Monday, July 25, 2016
Increase your Russian vocabulary by visiting this page on a regular basis. Every day, a new Russian word is posted with an English translation, pronunciation and examples of usage. You can also review all the words featured during the past month.
Add to:
RSS | iGoogle | My Yahoo! | Netvibes
together, along with, in conjunction
[VMYEHS-tee]
Мои́ роди́тели вме́сте уже́ 30 лет.
My parents have been together for 30 years already.
Не волну́йся, я помогу́ тебе́. Мы пое́дем в Москву́ вме́сте.
Don't worry, I'll help you. We'll go to Moscow together.
Дава́й вме́сте поду́маем, как реши́ть эту́ пробле́му.
Let's think together how to solve this problem.
Ты не зна́ешь, где Па́ша? — Он пошёл в клуб вме́сте с друзья́ми.
Do you know where Pasha is? — He went to the club with his friends.
Они́ живу́т вме́сте уже́ 10 лет, но до сих пор не жена́ты.
They've been living together for 10 years already, but they are not married yet.
Recently featured words
together

2013-07-25

only

2013-07-24

to be

2013-07-23

any

2013-07-22

high

2013-07-21

different

2013-07-20

to become

2013-07-19

happen

2013-07-18

against

2013-07-17

to tell

2013-07-16

to go (on foot)

2013-07-15

to write

2013-07-14

but

2013-07-13

often

2013-07-12

for example

2013-07-11

to say

2013-07-09

tree

2013-07-07

run

2013-07-06

state

2013-07-05

target

2013-07-04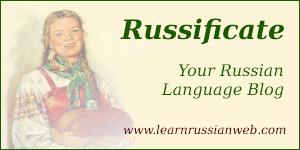 Copyright 2001-2016 MasterRussian.com | Privacy Policy | Contact Us