Russian Word of the Day
Thursday, July 31, 2014
Increase your Russian vocabulary by visiting this page on a regular basis. Every day, a new Russian word is posted with an English translation, pronunciation and examples of usage. You can also review all the words featured during the past month.
Add to:
RSS | iGoogle | My Yahoo! | Netvibes
to, towards, for
[k]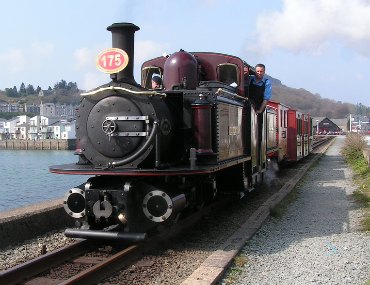 The train is moving towards the observer. Photo by cooldudeandy01 CC BY 2.0

По́езд éдет к нам.
The train is moving towards us.
Пойдëм к Петрóвым в гóсти - кóфе попьëм.
Let's go to the Petrov's house for a cup of coffee.
Петербу́рг нахóдится в семистáх киломéтрах к сéверу от Москвы́.
Saint Petersburg is situated 700 kilometers north of Moscow.
Сергéй Петрóвич, к Вам пришли́!
Sergey Petrovich, you have a visitor! (polite)
Ты хóчешь тóрта к чáю?
Do you want some cake with the tea?
Recently featured words
to

2013-01-09

Moscow

2013-01-08

myself

2013-01-07

one

2013-01-06

to say

2013-01-05

question

2013-01-04

to give

2013-01-03

father

2013-01-02

strength

2013-01-01

who

2012-12-31

to be

2012-12-30

a child

2012-12-29

how, what

2012-12-28

which

2012-12-27

love

2012-12-26

to seem

2012-12-25

minute

2012-12-24

my

2012-12-23

behind

2012-12-22

ice-cream

2012-12-21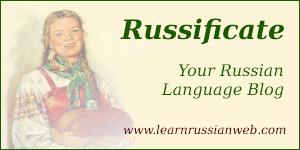 Copyright 2001-2014 MasterRussian.com | Privacy Policy | Contact Us