Russian Word of the Day
Friday, July 31, 2015
Increase your Russian vocabulary by visiting this page on a regular basis. Every day, a new Russian word is posted with an English translation, pronunciation and examples of usage. You can also review all the words featured during the past month.
Add to:
RSS | iGoogle | My Yahoo! | Netvibes
in front of, before
[PYEH-reet]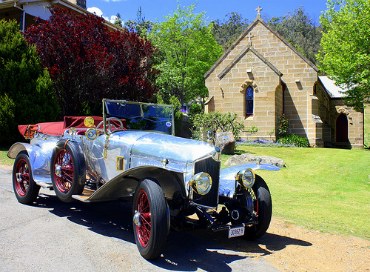 There was a car in front of the house.
Photo by wollombi CC-BY-2.0
Маши́на стои́т пе́ред до́мом.
There is a car in front of the house.
Кре́сло стоя́ло пе́ред телеви́зором.
There was an armchair in front of the TV.
Он встал пе́ред ней на коле́ни.
He kneeled before her.
Все неве́сты волну́ются пе́ред сва́дьбой.
All the brides are nervous before the wedding.
Ско́лько раз повторя́ть! Нельзя есть шокола́д пе́ред едо́й!
How many times I have to repeat it! You can't eat chocolate before meals!
Recently featured words
in front of

2012-07-31

in general

2012-07-30

main

2012-07-29

for the present

2012-07-28

world

2012-07-27

small

2012-07-26

together

2012-07-25

only

2012-07-24

to be

2012-07-23

any

2012-07-22

high

2012-07-21

different

2012-07-20

to become

2012-07-19

happen

2012-07-18

against

2012-07-17

to tell

2012-07-16

to go (on foot)

2012-07-15

to write

2012-07-14

but

2012-07-13

often

2012-07-12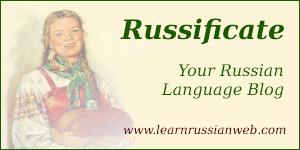 Copyright 2001-2015 MasterRussian.com | Privacy Policy | Contact Us