Russian Word of the Day
Tuesday, October 13, 2015
Increase your Russian vocabulary by visiting this page on a regular basis. Every day, a new Russian word is posted with an English translation, pronunciation and examples of usage. You can also review all the words featured during the past month.
Add to:
RSS | iGoogle | My Yahoo! | Netvibes
man, person, human being
[chee-lah-VYEHK]

Two people: a man and a woman

Он хоро́ший челове́к.
He is a good person (man).
Она хоро́ший челове́к.
She is a good person (woman).
Тео́рия эволю́ции утвержда́ет, что челове́к произошёл от обезья́ны.
Evolutionary theory states that humans originated from apes.
Ско́лько челове́к у вас в семье́?
How many people is there in your family?
Я приведу́ с собо́й двух челове́к.
I will bring two people with me.
Recently featured words
man

2012-10-13

foot

2012-10-12

first

2012-10-11

hi!

2012-10-10

(adj) entire, whole

2012-10-09

to find

2012-10-08

to eat

2012-10-07

spring

2012-10-06

time

2012-10-05

to have

2012-10-04

history

2012-10-03

to see

2012-10-02

you

2012-10-01

(pron) what, which

2012-09-30

you (plural)

2012-09-29

to say

2012-09-28

ruble

2012-09-27

but

2012-09-26

sense

2012-09-25

to manage

2012-09-24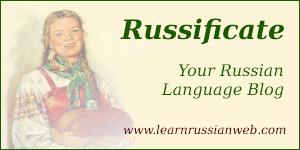 Copyright 2001-2015 MasterRussian.com | Privacy Policy | Contact Us