Russian Word of the Day
Saturday, October 25, 2014
Increase your Russian vocabulary by visiting this page on a regular basis. Every day, a new Russian word is posted with an English translation, pronunciation and examples of usage. You can also review all the words featured during the past month.
Add to:
RSS | iGoogle | My Yahoo! | Netvibes
money
[DYEHN'-gee]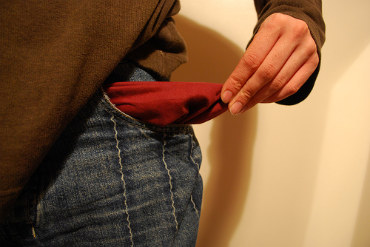 I have no money!
Photo by stuartpilbrow, licensed under CC SA 2.0
Они богáтые, у них есть дéньги.
They're rich, they have money.
Всë нельзя́ купи́ть за дéньги.
You can't buy everything with money.
Что ты собирáeшься дéлать с таки́ми больши́ми деньгáми?
What are you going to do with this big sum of money?
Он бизнесмéн, он дéлает дéньги.
He's a businessman, he makes money.
У меня́ дéнег нет!
I have no money!
Recently featured words
money

2013-04-20

to love

2013-04-19

wife

2013-04-18

to begin to

2013-04-17

along

2013-04-16

one's

2013-04-15

through

2013-04-14

to answer

2013-04-13

to answer

2013-04-12

it is necessary

2013-04-11

to play

2013-04-10

blood

2013-04-09

neither

2013-04-08

then

2013-04-07

our

2013-04-06

to leave

2013-04-05

girl

2013-04-04

sky

2013-04-03

one's own

2013-04-02

boy

2013-04-01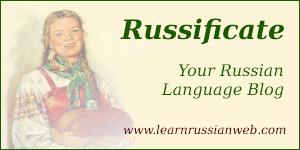 Copyright 2001-2014 MasterRussian.com | Privacy Policy | Contact Us