Russian Word of the Day
Thursday, July 2, 2015
Increase your Russian vocabulary by visiting this page on a regular basis. Every day, a new Russian word is posted with an English translation, pronunciation and examples of usage. You can also review all the words featured during the past month.
Add to:
RSS | iGoogle | My Yahoo! | Netvibes
life, living, existence
[zhizn']
Хорошая жизнь - это когда ты занимаешься тем, что тебе нравится.
Good life is when you do what you like.
Чем вы зарабатываете на жизнь?
What do you do for living?
Он любит семейную жизнь.
He loves family life.
Максим ведет здоровый образ жизни.
Maxim leads a healthy lifestyle (way of living).
На это уйдёт целая жизнь.
This will take lifetime (whole life).
Recently featured words
life

2012-07-02

to sit down

2012-07-01

with (+instrumental)

2012-06-30

when

2012-06-29

to make

2012-06-28

wine

2012-06-27

only

2012-06-26

than

2012-06-25

eye

2012-06-24

now

2012-06-23

very

2012-06-22

place

2012-06-21

or

2012-06-20

truth

2012-06-19

nothing

2012-06-18

slowly

2012-06-17

that

2012-06-16

your (plural)

2012-06-15

tongue

2012-06-14

to remember

2012-06-13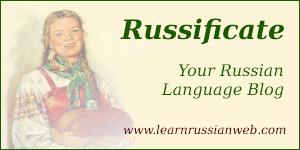 Copyright 2001-2015 MasterRussian.com | Privacy Policy | Contact Us