Russian Word of the Day
Thursday, October 23, 2014
Increase your Russian vocabulary by visiting this page on a regular basis. Every day, a new Russian word is posted with an English translation, pronunciation and examples of usage. You can also review all the words featured during the past month.
Add to:
RSS | iGoogle | My Yahoo! | Netvibes
wife, woman (old-fashioned)
[zhi-NAH]
My wife cooks well.

Моя́ женá хорошó готóвит.
My wife cooks well.
Недáвно мы с женóй бы́ли в Áнглии.
I've recenlty been to Britain with my wife.
Его жену́ все óчень уважáют.
Everybody respects his wife.
Поздрáвьте свою жену́ с Днëм рождéния.
Congratulate your wife on her birthday.
Они всегдá говоря́т о своих жëнах.
They always talk about their wives.
Recently featured words
wife

2013-04-18

to begin to

2013-04-17

along

2013-04-16

one's

2013-04-15

through

2013-04-14

to answer

2013-04-13

to answer

2013-04-12

it is necessary

2013-04-11

to play

2013-04-10

blood

2013-04-09

neither

2013-04-08

then

2013-04-07

our

2013-04-06

to leave

2013-04-05

girl

2013-04-04

sky

2013-04-03

one's own

2013-04-02

boy

2013-04-01

rain

2013-03-31

let

2013-03-30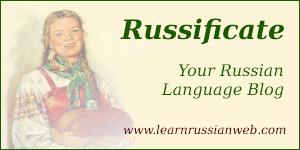 Copyright 2001-2014 MasterRussian.com | Privacy Policy | Contact Us