Russian Word of the Day
Saturday, December 7, 2013
Increase your Russian vocabulary by visiting this page on a regular basis. Every day, a new Russian word is posted with an English translation, pronunciation and examples of usage. You can also review all the words featured during the past month.
Add to:
RSS | iGoogle | My Yahoo! | Netvibes
finger, toe, pin
[PAH-lits]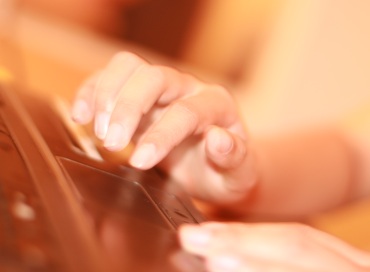 A girl is typing with her fingers.
Photo © 2009 MasterRussian.com
Серге́й случа́йно поре́зал па́лец.
Sergey accidentally cut his finger.
Осторо́жно! Не уда́рь себя́ молотко́м по па́льцу.
Be careful not to hit your finger with the hammer!
Ка́ждый па́лец руки име́ет своё назва́ние.
Every finger on the hand has its own name.
На него́ всегда́ пока́зывают па́льцем.
People are always pointing the finger of scorn at him.
Обруча́льное кольцо́ но́сят на безымя́нном па́льце.
The wedding ring is worn on the ring finger.
Recently featured words
finger

2012-12-07

glance

2012-12-06

floor

2012-12-05

soul

2012-12-04

street

2012-12-03

book

2012-12-02

century

2012-12-01

to shout

2012-11-30

suddenly

2012-11-29

initially

2012-11-28

general

2012-11-27

like

2012-11-26

to stay

2012-11-25

throw

2012-11-24

simple

2012-11-23

call

2012-11-22

read

2012-11-21

to leave

2012-11-20

black

2012-11-19

fit

2012-11-18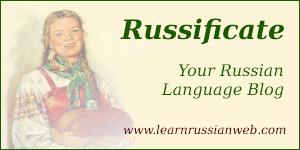 Copyright 2001-2013 MasterRussian.com | Privacy Policy | Contact Us