Russian Word of the Day
Saturday, July 4, 2015
Increase your Russian vocabulary by visiting this page on a regular basis. Every day, a new Russian word is posted with an English translation, pronunciation and examples of usage. You can also review all the words featured during the past month.
Add to:
RSS | iGoogle | My Yahoo! | Netvibes
target, goal, aim
[tsehl']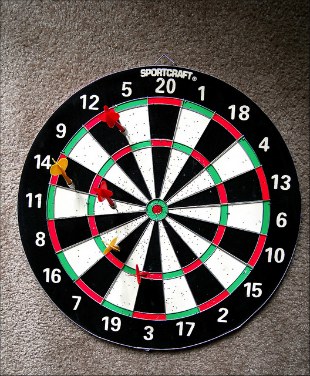 Shoot at the target!
Photo by miggslives CC-BY-2.0
Cтреля́й в цель!
Shoot at the target!
Какáя у тебя́ цель?
What is your goal?
Удар попáл в цель.
The strike hit the target.
Я могу́ знать, с какóй цéлью ты всë э́то дéлаешь?
May I know the purpose why you are doing all that?
Мы ужé у цéли: виднá верши́на.
We're already getting to the final point, you can see the peak.
Recently featured words
target

2012-07-04

to please

2012-07-03

life

2012-07-02

to sit down

2012-07-01

with (+instrumental)

2012-06-30

when

2012-06-29

to make

2012-06-28

wine

2012-06-27

only

2012-06-26

than

2012-06-25

eye

2012-06-24

now

2012-06-23

very

2012-06-22

place

2012-06-21

or

2012-06-20

truth

2012-06-19

nothing

2012-06-18

slowly

2012-06-17

that

2012-06-16

your (plural)

2012-06-15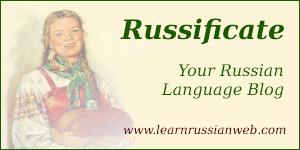 Copyright 2001-2015 MasterRussian.com | Privacy Policy | Contact Us