Russian Word of the Day
Friday, February 12, 2016
Increase your Russian vocabulary by visiting this page on a regular basis. Every day, a new Russian word is posted with an English translation, pronunciation and examples of usage. You can also review all the words featured during the past month.
Add to:
RSS | iGoogle | My Yahoo! | Netvibes
scary, tremendous, unattractive, ugly
[STRAHSH-niy]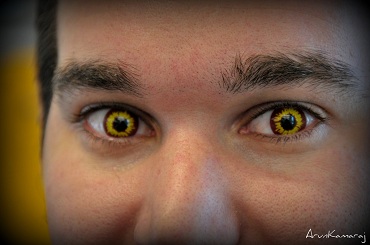 He has scary eyes.
Photo by ArunKamaraj, licensed under CC-BY-SA 2.0
Мне присни́лся стра́шный сон.
I had a nightmare (horrible dream).
Како́й са́мый стра́шный фильм вы смотре́ли?
What's the scariest movie you have ever seen?
В ко́мнате стоя́л стра́шный шум.
There was a terrible noise in the room.
Во дворе́ стоя́л стра́шный мрак.
There was a terrible darkness outside.
Почему́ она́ така́я стра́шная?
Why is she so ugly?
Recently featured words
scary

2013-02-12

not, -n't

2013-02-11

already

2013-02-08

shape

2013-02-07

where

2013-02-06

round

2013-02-05

several

2013-02-04

after all

2013-02-03

flat

2013-02-02

long ago

2013-02-01

necessary

2013-01-31

to try

2013-01-30

really

2013-01-29

full

2013-01-28

back

2013-01-27

fire

2013-01-26

especially

2013-01-25

fast

2013-01-24

enter

2013-01-23

to forget

2013-01-22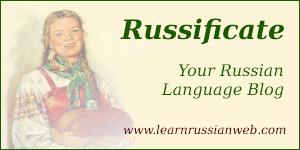 Copyright 2001-2015 MasterRussian.com | Privacy Policy | Contact Us