Russian Word of the Day
Sunday, February 14, 2016
Increase your Russian vocabulary by visiting this page on a regular basis. Every day, a new Russian word is posted with an English translation, pronunciation and examples of usage. You can also review all the words featured during the past month.
Add to:
RSS | iGoogle | My Yahoo! | Netvibes
the very, most, the same
[SAH-miy]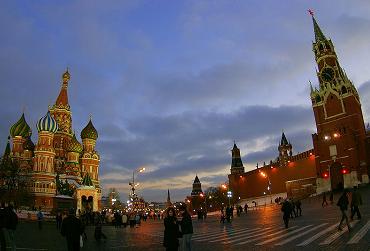 Red Square is the most famous city square in Moscow.
Photo by Adam Baker, licensed under CC GA 2.0
Это произошло́ в са́мом нача́ле го́да.
This happened in the very beginning of the year.
Авто́бус останови́лся во́зле са́мого па́рка.
The bus stopped just next to the park.
Андре́й не спал до са́мого утра́.
Andrey didn't sleep until the very morning.
Я прочита́л кни́гу до са́мого конца́.
I've read the book right to the end.
Обе маши́ны бы́ли про́даны в то же са́мое вре́мя.
Both cars were sold at the same time.
Recently featured words
the very

2013-02-14

head

2013-02-13

scary

2013-02-12

not, -n't

2013-02-11

already

2013-02-08

shape

2013-02-07

where

2013-02-06

round

2013-02-05

several

2013-02-04

after all

2013-02-03

flat

2013-02-02

long ago

2013-02-01

necessary

2013-01-31

to try

2013-01-30

really

2013-01-29

full

2013-01-28

back

2013-01-27

fire

2013-01-26

especially

2013-01-25

fast

2013-01-24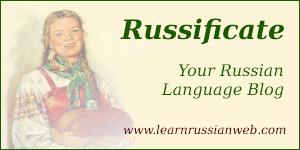 Copyright 2001-2015 MasterRussian.com | Privacy Policy | Contact Us