Russian Word of the Day
Sunday, March 29, 2015
Increase your Russian vocabulary by visiting this page on a regular basis. Every day, a new Russian word is posted with an English translation, pronunciation and examples of usage. You can also review all the words featured during the past month.
Add to:
RSS | iGoogle | My Yahoo! | Netvibes
for, to
[dlyah]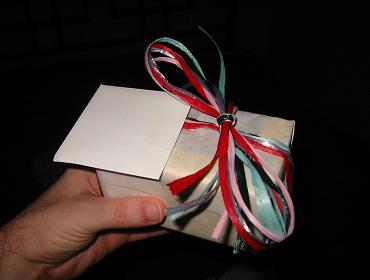 This present is for you.
Photo by judsond , licensed under CC-BY-SA-2.0
Возьми́, э́тот подáрок для тебя́.
Here, this present is for you.
Я сдéлаю э́то тóлько для неë.
I'll do it only for her.
В магази́не продаëтся корм для кóшек и собáк.
Cat and dog food is sold in the shop.
Сергéй приéхал в Лóндон для изучéния англи́йского языкá.
Sergey came to London to study the English language.
Мáма купи́лa мне хорóшее срéдство для мытья́ посу́ды.
My mum bought me a good dish-washing liquid.
Recently featured words
for

2012-03-29

believe

2012-03-28

follow

2012-03-27

relationship

2012-03-26

well

2012-03-25

owner

2012-03-24

also

2012-03-23

try

2012-03-22

yes

2012-03-21

sometimes

2012-03-20

heart

2012-03-19

present

2012-03-18

whether

2012-03-17

already

2012-03-16

take

2012-03-15

one can see

2012-03-14

old man

2012-03-13

name

2012-03-12

would

2012-03-11

it

2012-03-10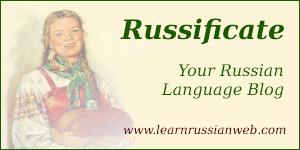 Copyright 2001-2015 MasterRussian.com | Privacy Policy | Contact Us