Russian Word of the Day
Wednesday, March 4, 2015
Increase your Russian vocabulary by visiting this page on a regular basis. Every day, a new Russian word is posted with an English translation, pronunciation and examples of usage. You can also review all the words featured during the past month.
Add to:
RSS | iGoogle | My Yahoo! | Netvibes
no, not, but
[nyeht]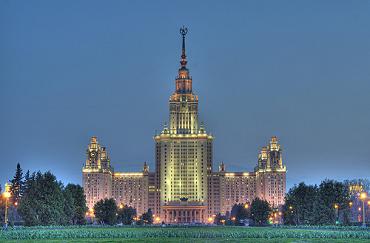 I entered the Moscow State University but he didn't.
Photo by Eldar, licensed under CC GA 2.0
Он там? Нет!
Is he there. No (he isn't)!
Ты был в Красноя́рске? Нет, нé был.
Have you been to Krasnoyarsk? No, I haven't.
Сади́тесь, пожáлуйста. Нет, нет, спасибо!
Please, sit down. Oh no, no, thanks!
Самолëт прилетáeт чéрез час, нет, чéрез пятьдесят минут.
The plane will arrive an hour, actually no, in fifty minutes.
Я ду́мала: позвони́т он мне и́ли нет.
I was thinking if he'd call me or not.
Recently featured words
no

2012-03-04

last

2012-03-03

remaining

2012-03-02

even

2012-03-01

this

2012-02-28

president

2012-02-27

the very

2012-02-26

road

2012-02-25

war

2012-02-24

night

2012-02-23

to give

2012-02-22

case

2012-02-21

now

2012-02-20

not, -n't

2012-02-19

scary

2012-02-18

but (contrast)

2012-02-17

end

2012-02-16

hour

2012-02-15

voice

2012-02-14

door

2012-02-13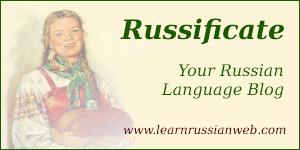 Copyright 2001-2015 MasterRussian.com | Privacy Policy | Contact Us