Russian Word of the Day
Tuesday, May 3, 2016
Increase your Russian vocabulary by visiting this page on a regular basis. Every day, a new Russian word is posted with an English translation, pronunciation and examples of usage. You can also review all the words featured during the past month.
Add to:
RSS | iGoogle | My Yahoo! | Netvibes
every, each, everyone
[KAHZH-diy]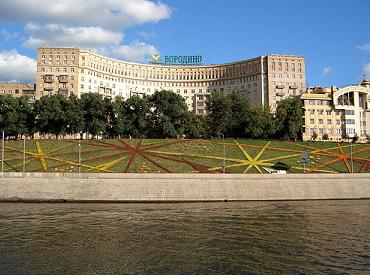 There used to be a big flowerbed in front of every house.
Photo by Effervescing Elephant, licensed under CC-GA-SA 2.0
Я готóвлю cуп кáждый день.
I cook soup every day.
Кáждые выходны́е мы éздим на рéчку.
Every weekend we go to the river.
Кáждую ночь онá плáкала.
She cried every night.
Кáждое воскресéнье по телеви́зору покáзывают документáльные фи́льмы.
Every Sunday they show documentaries on TV.
Кáждый дóлжен э́то знать!
Everybody must know that!
Recently featured words
every

2013-05-03

country

2013-05-02

we

2013-05-01

by

2013-04-30

from

2013-04-29

nice

2013-04-28

Russian

2013-04-27

count

2013-04-26

friend

2013-04-25

to turn out

2013-04-24

from, away from

2013-04-23

and, but

2013-04-22

to do

2013-04-21

money

2013-04-20

to love

2013-04-19

wife

2013-04-18

to begin to

2013-04-17

along

2013-04-16

one's

2013-04-15

through

2013-04-14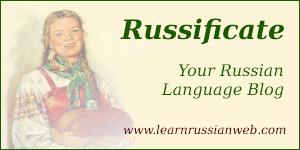 Copyright 2001-2015 MasterRussian.com | Privacy Policy | Contact Us