Russian Word of the Day
Tuesday, October 21, 2014
Increase your Russian vocabulary by visiting this page on a regular basis. Every day, a new Russian word is posted with an English translation, pronunciation and examples of usage. You can also review all the words featured during the past month.
Add to:
RSS | iGoogle | My Yahoo! | Netvibes
to answer, reply, respond
[ah-TVYEH-teet']
The man has answered the letter.

Он отвéтил на письмó.
He answered the letter.
Отвéть за меня на экзáмене, а?
Please help me get an answer at the exam, ok?
Онa отвéтилa мне злóм на добрoту́.
She reacted inadequately to my kindness.
Écли меня́ учи́тель спрóсит - я отвéчу
If the teacher asks me, I'll give an answer.
Ты у меня́ отвéтишь за разби́тое стеклó!
You'll assume all the responsibility for the broken glass!
Recently featured words
to answer

2013-04-13

to answer

2013-04-12

it is necessary

2013-04-11

to play

2013-04-10

blood

2013-04-09

neither

2013-04-08

then

2013-04-07

our

2013-04-06

to leave

2013-04-05

girl

2013-04-04

sky

2013-04-03

one's own

2013-04-02

boy

2013-04-01

rain

2013-03-31

let

2013-03-30

for

2013-03-29

believe

2013-03-28

follow

2013-03-27

relationship

2013-03-26

well

2013-03-25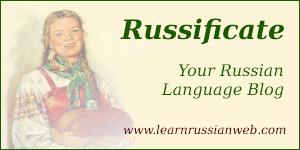 Copyright 2001-2014 MasterRussian.com | Privacy Policy | Contact Us