Russian Vocabulary (and Wisdom)
How to say "small" in Russian
This Russian word is one of the top 1000 words in Russian. The complete list of most common Russian words is available here.
Meaning: small, little, insignificant, young, short, diminutive
Pronunciation: [MAH-leen'-kiy]
Part of speech: adjective
Rank: #224 (see frequency list)
Когда́ я был ма́леньким, я люби́л ходи́ть в лес за гриба́ми.
When I was little, I liked to go to the forest to pick mushrooms.
Ты ещё ма́ленькая, что́бы гуля́ть по́здно ве́чером.
You are not old enough to walk late at night.

literal

You are still little to walk late in the evening.
У меня́ для тебя́ есть ма́ленький пода́рок.
I've got a small present for you.
В э́той ма́ленькой ко́мнате нам бу́дет те́сно.
We'll be cramped in this small room.
У де́вушки бы́ли изя́щные ма́ленькие ру́ки.
The girl had small elegant hands.
Бори́с не лю́бит ма́леньких дете́й.
Boris doesn't like small children.
Я уве́рен, тебе́ о́чень понра́вится в э́том ти́хом ма́леньком го́роде.
I'm sure you'll like it very much in this small quiet town.
У меня́ к тебе́ ма́ленькая про́сьба: помоги́ мне реши́ть э́ту зада́чу, пожа́луйста.
I've got a small request to you: can you help me solve this mathematical problem?
На День рожде́ния Са́ше подари́ли ма́ленькую лоша́дку.
Sasha was given a small horse for his birthday.
Когда́ её муж у́мер, она́ оста́лась одна́ с двумя́ ма́ленькими детьми́ на рука́х.
When her husband died, she was left with two little children on her hands.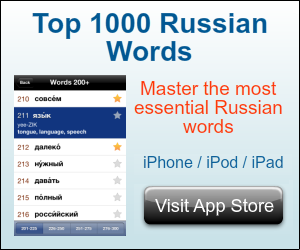 ма́ленькие лю́ди (pl.) / ма́ленький челове́к (sg.) = humble folk, common run of people
с ма́ленькой бу́квы = with a small letter
игра́ть по ма́ленькой = to play for small stakes
мале́нько (col.) = a little, a bit
небольшо́й = small, short, little
незначи́тельный = insignificant
кро́шечный (col.) = tiny, diminutive
Моё де́ло ма́ленькое.
It is no concern of mine. / It is none of my business.

literal

My affair is small.
Ма́ленький, да уда́ленький.
Little pigeons can carry great messages. / Small rain lays great dust.

literal

Small, but daring.
Ма́ленькие де́тки – ма́ленькие бе́дки(, а вы́растут велики́ – бу́дут больши́е).
Small children – small worries(, big children – big worries).
Vocabulary lesson: By RT: Learn Russian exclusively for MasterRussian

Phrase recordings: Copyright(c) 2011 MasterRussian.com. All rights reserved.
Word recordings: Copyright(c) 2006 Streit Goulnara, Streit Eric, Vion Nicolas. Copyright(c) 2007 S. Sakhno, N. Vion. Distributed under CC-BY.
Got questions?
Ask them in the Russian Questions and Answers — a place for students, teachers and native Russian speakers to discuss Russian grammar, vocabulary, pronunciation, and other aspects of the Russian language.
Copyright 2001-2020 MasterRussian.com | Privacy Policy | Contact Us