Russian Vocabulary (and Wisdom)
How to say "the very" in Russian
This Russian word is one of the top 1000 words in Russian. The complete list of most common Russian words is available here.
Meaning: the very, most, the same
Pronunciation: [SAH-miy]
Part of speech: pronoun
Rank: #59 (see frequency list)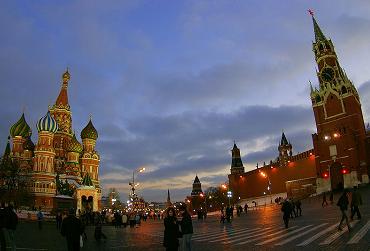 Red Square is the most famous city square in Moscow.
Photo by Adam Baker, licensed under CC GA 2.0
Это произошло́ в са́мом нача́ле го́да.
This happened in the very beginning of the year.
Авто́бус останови́лся во́зле са́мого па́рка.
The bus stopped just next to the park.
Андре́й не спал до са́мого утра́.
Andrey didn't sleep until the very morning.
Я прочита́л кни́гу до са́мого конца́.
I've read the book right to the end.
Обе маши́ны бы́ли про́даны в то же са́мое вре́мя.
Both cars were sold at the same time.
Москва́ – са́мый большо́й го́род в Росси́и.
Moscow is the biggest city in Russia.

literal

Moscow – the most big city in Russia.
Он – са́мый ста́рший брат.
He is the oldest brother.
День Побе́ды – са́мый гла́вный пра́здник в на́шей стране́.
Victory Day is the number one holiday in our country.
Кра́сная пло́щадь – са́мая изве́стная пло́щадь в Москве́.
Red Square is the most famous city square in Moscow.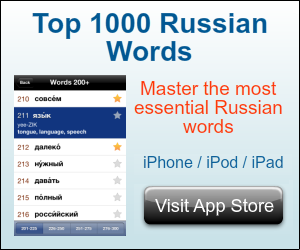 то же самое = same
самое большее = at most
не совсем то же самое = not exactly the same
самое большее = at most
самый главный = number one, top, foremost
самая высокая цена = top price
в самом деле = indeed
на самом деле = as a matter of fact
Сейчас самое время. = Now is as good a time as any.
в самый раз = in the nick of time; perfectly suitable
Nominative

са́мый

са́мое

са́мая

са́мые

Genitive

са́мого

са́мого

са́мой

са́мых

Dative

са́мому

са́мому

са́мой

са́мым

Accusative
(anim/inanim)

са́мого /
са́мый

са́мое

са́мую

са́мых/
са́мые

Instrumental

са́мым

са́мым

са́мой (са́мою)

са́мыми

Prepositional

са́мом

са́мом

са́мой

са́мых
Phrase recordings: Copyright(c) 2011 MasterRussian.com. All rights reserved.
Word recordings: Copyright(c) 2006 Streit Goulnara, Streit Eric, Vion Nicolas. Copyright(c) 2007 S. Sakhno, N. Vion. Distributed under CC-BY.
Got questions?
Ask them in the Russian Questions and Answers — a place for students, teachers and native Russian speakers to discuss Russian grammar, vocabulary, pronunciation, and other aspects of the Russian language.
Copyright 2001-2021 MasterRussian.com | Privacy Policy | Contact Us