Russian Vocabulary (and Wisdom)
How to say "really" in Russian
This Russian word is one of the top 1000 words in Russian. The complete list of most common Russian words is available here.
Meaning: really, perhaps, unless
Pronunciation: [RAHZ-veh]
Part of speech: particle
Rank: #424 (see frequency list)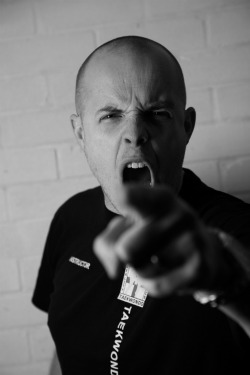 You can not shout like that!
Photo by Adam J. Merton CC-BY-2.0
Рáзве он уéхал из Ташкéнта?
Did he really leave Tashkent?
Cáша был на прáзднике. Рáзве?
Sasha was at the party. Really?
Рáзве ты не знáешь Иванóвых?
Don't you know the Ivanovs?
Рáзве прóшлой зимóй бы́ло хóлодно?
Was it really cold last winter?
Рáзве мóжно так кричáть!
You can not shout like that!

literal

Is it really possible to shout like that!
Рáзве ему́ ну́жно пересдавáть экзáмены?
Does he really need to retake the exams?
Тут ужé вы́хода нет, рáзве тóлько брócить рабóту.
There is no way out here, only to leave the job.
Я не люблю́ росси́йских режиссëров, рáзве что Таркóвского.
I don't like Russian directors, except Tarkovski.
Он непремéнно всë в срок закóнчит, рáзве что заболéeт.
He will certainly finish everything in time, unless he falls ill.
Рáзве мне пойти́ к дóктору?
Perhaps I should go to the doctor?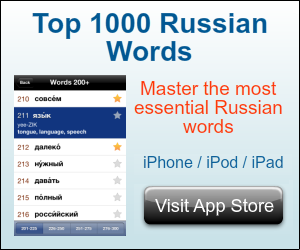 рáзве тóлько = only
рáзве что = except
рáзве мóжно = it is not allowed


literal

really possible
Не будь петухá, рáзве у́тро настáнет?
There is no morning without a сock.

literal

If there was no cock, would the morning really come?
Vocabulary lesson: By Russificate blog exclusively for MasterRussian

Phrase recordings: Copyright(c) 2011 MasterRussian.com. All rights reserved.
Word recordings: Copyright(c) 2006 Streit Goulnara, Streit Eric, Vion Nicolas. Copyright(c) 2007 S. Sakhno, N. Vion. Distributed under CC-BY.
Got questions?
Ask them in the Russian Questions and Answers — a place for students, teachers and native Russian speakers to discuss Russian grammar, vocabulary, pronunciation, and other aspects of the Russian language.
Copyright 2001-2021 MasterRussian.com | Privacy Policy | Contact Us