Russian Vocabulary (and Wisdom)
How to say "almost" in Russian
This Russian word is one of the top 1000 words in Russian. The complete list of most common Russian words is available here.
Meaning: almost, just about, nearly, close
Pronunciation: [pahch-TEE]
Part of speech: adverb
Rank: #181 (see frequency list)
Са́ша почти́ зако́нчил дома́шнюю рабо́ту по матема́тике.
Sasha has almost finished his math homework.
Мы почти́ прие́хали!
We have almost arrived!
Ты почти́ угада́л отве́т.
You almost guessed the answer.
Я уже почти́ вы́шел из до́ма, когда́ вспо́мнил что забы́л ключи́.
I was just about to leave when I remembered that I forgot my keys.
Дай мне ещё пять мину́т, я почти́ зако́нчил э́то зада́ние.
Give me five more minutes, I have almost finished this task.
Уже́ почти́ шесть часо́в.
It's almost six o'clock.

literal

Already almost six o'clock.
Э́та сде́лка почти́ завершена́. Нам нужна́ ещё одна́ по́дпись.
This transaction is almost complete. We need one more signature.
Дождь почти́ зако́нчился.
The rain is almost over.

literal

Rain [is] almost finished.
Анто́н уве́рен в результа́те почти́ на сто проце́нтов.
Anton is almost one hundred percent sure about the result.

literal

Anton [is] sure in result almost on hundred percent.
Миша потра́тил почти́ все де́ньги на но́вую маши́ну.
Misha has spent almost all of his money on a new car.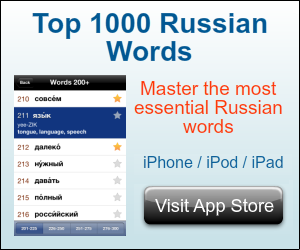 Phrase recordings: Copyright(c) 2011 MasterRussian.com. All rights reserved.
Word recordings: Copyright(c) 2006 Streit Goulnara, Streit Eric, Vion Nicolas. Copyright(c) 2007 S. Sakhno, N. Vion. Distributed under CC-BY.
Got questions?
Ask them in the Russian Questions and Answers — a place for students, teachers and native Russian speakers to discuss Russian grammar, vocabulary, pronunciation, and other aspects of the Russian language.
Copyright 2001-2019 MasterRussian.com | Privacy Policy | Contact Us