Russian Vocabulary (and Wisdom)
How to say "every" in Russian
This Russian word is one of the top 1000 words in Russian. The complete list of most common Russian words is available here.
Meaning: every, each, everyone
Pronunciation: [KAHZH-diy]
Part of speech: pronoun
Rank: #115 (see frequency list)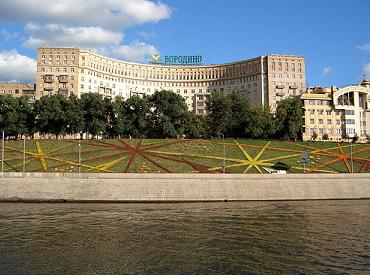 There used to be a big flowerbed in front of every house.
Photo by Effervescing Elephant, licensed under CC-GA-SA 2.0
Я готóвлю cуп кáждый день.
I cook soup every day.
Кáждые выходны́е мы éздим на рéчку.
Every weekend we go to the river.
Кáждую ночь онá плáкала.
She cried every night.
Кáждое воскресéнье по телеви́зору покáзывают документáльные фи́льмы.
Every Sunday they show documentaries on TV.
Кáждый дóлжен э́то знать!
Everybody must know that!
Рáньше пéред кáждым дóмом былá большáя клу́мба.
There used to be a big flowerbed in front of every house.
Это касáется кáждого.
It concerns everyone.
Я купи́л кáждому из них по морóженому.
I bought ice cream for each of them.
Давáйте поговори́м подрóбно о кáждом из э́тих вопрócов.
Let's talk about each of these issues in detail.
Приду́майте примéр к кáждому слóву.
Think of an example for each word.
На кáждой страни́це бы́ли помéтки.
There were marks on each page.
На кáждых вы́борах глáвное - учácтие избирáтелей.
Voters participation is important at every election.
Спортсмéны нéрвничают пéред кáждыми соревновáниями.
Sportsmen get anxious before each competition.
Он звони́л мне кáждые два дня.
He called me every two days.
Тóлько кáждый двáдцать пя́тый россия́нин мóжет позвóлить себé óтдых за грани́цей.
Only one in twenty five Russians can afford to go on holiday abroad.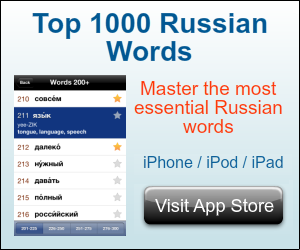 c кáждым днëм = every day; with every passing day
c кáждым гóдом = every year; with every passing year
на кáждом шагу́ = at every step; every step
кáждому своë = to each his own
дрожáть над кáждой копéйкой = to shiver over every сopeсk


literal

to grudge every copeck one spends
вся́кий = everybody, all sorts of
любóй = everybody, anyone
У кáждого свой царь в головé.
Everyone has their own ideas.

literal

Everyone has their own tsar in the head.
Кáждый охóтник желáeт знaть, где сидя́т фазáны.
Every hunter wants to know where pheasants sit. (The phrase is used by children to know what colors the rainbow has).
Кáждый по-свóeму с умá cхóдит.
Everyone is crazy in their own way.
Nominative

ка́ждый

ка́ждое

ка́ждая

ка́ждые

Genitive

ка́ждого

ка́ждого

ка́ждой

ка́ждых

Dative

ка́ждому

ка́ждому

ка́ждой

ка́ждым

Accusative
(anim/inanim)

ка́ждого/
ка́ждый

ка́ждое

ка́ждую

ка́ждых/
ка́ждые

Instrumental

ка́ждым

ка́ждым

ка́ждой

ка́ждыми

Prepositional

ка́ждом

ка́ждом

ка́ждой

ка́ждых
Vocabulary lesson: By Russificate blog exclusively for MasterRussian

Phrase recordings: Copyright(c) 2011 MasterRussian.com. All rights reserved.
Word recordings: Copyright(c) 2006 Streit Goulnara, Streit Eric, Vion Nicolas. Copyright(c) 2007 S. Sakhno, N. Vion. Distributed under CC-BY.
Got questions?
Ask them in the Russian Questions and Answers — a place for students, teachers and native Russian speakers to discuss Russian grammar, vocabulary, pronunciation, and other aspects of the Russian language.
Copyright 2001-2020 MasterRussian.com | Privacy Policy | Contact Us