Russian Vocabulary (and Wisdom)
How to say "often" in Russian
This Russian word is one of the top 1000 words in Russian. The complete list of most common Russian words is available here.
Meaning: often, frequently, oftentimes
Pronunciation: [CHAHS-tuh]
Part of speech: adverb
Rank: #465 (see frequency list)
Мы ча́сто хо́дим в кино́.
We often go to the cinema.
Мари́на ча́сто е́здит отдыха́ть.
Marina often goes on holiday.

literal

Marina often goes [to] relax.
Я не о́чень ча́сто ви́жу её.
I do not see much of her.

literal

I not very often see her.
Мы ча́сто гуля́ем в э́том па́рке.
We often walk in this park.
Вы ча́сто встреча́етесь с друзья́ми?
Do you often meet with your friends?
К сожале́нию, лю́ди ча́сто пренебрега́ют свои́м здоро́вьем.
Unfortunately, people oftentimes neglect their health.
Ты сли́шком ча́сто звони́шь ей. Будь терпели́вее, подожди́, пока́ она́ сама́ позвони́т тебе́!
You phone her too often. Be more patient, and wait until she phones you herself!
Сего́дня нехва́тка вре́мени — ча́сто встреча́ющаяся пробле́ма.
Lack of time is a commonly-encountered problem today.

literal

Today lack of time -- often encountered problem.
На это́й страни́це вы мо́жете найти́ отве́ты на ча́сто задава́емые вопро́сы по оформле́нию докуме́нтов.
On this page you may find the answers to commonly-asked questions concerning paperwork.
Мы ча́сто не заду́мываемся о после́дствиях свои́х слов и посту́пков.
We very often do not think about the consequences of our words and actions.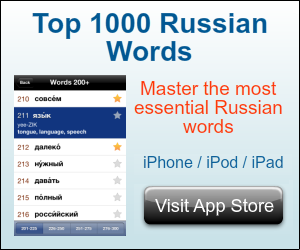 ча́сто задава́емые вопро́сы = FAQ, frequently-asked questions


literal

often asked questions
ча́ще = more often
ча́стый = frequent, close, fast
частота́ = frequency
зачасту́ю = oftentimes, more often than not
Пры́тко бе́гают, так ча́сто па́дают.
Hasty climbers have sudden falls.

literal

Those who run fast often fall.
Кто хо́чет избежа́ть дождя́, ча́сто попада́ет в во́ду.
He who wants to avoid rain often gets into water.
Кто ча́сто кля́сться норови́т, тот ре́дко пра́вду говори́т.
He who often tries to swear, seldom tells the truth.
Лю́ди, кото́рым всегда́ не́когда, ча́сто ничего́ не де́лают.
People that never have time for anything often do nothing.
Расска́зывая о своём го́ре, ча́сто его́ облегча́ешь.
Talking about your grief, you often relieve it.
Vocabulary lesson: By RT: Learn Russian exclusively for MasterRussian

Phrase recordings: Copyright(c) 2011 MasterRussian.com. All rights reserved.
Word recordings: Copyright(c) 2006 Streit Goulnara, Streit Eric, Vion Nicolas. Copyright(c) 2007 S. Sakhno, N. Vion. Distributed under CC-BY.
Got questions?
Ask them in the Russian Questions and Answers — a place for students, teachers and native Russian speakers to discuss Russian grammar, vocabulary, pronunciation, and other aspects of the Russian language.
Copyright 2001-2019 MasterRussian.com | Privacy Policy | Contact Us