Videos for Learning Russian
How to write Russian cursive letters: Part 2
9193 views
<< Back to Index
Description
This lesson shows how to write letters К through Я in cursive Russian (a.k.a. italics). After finishing this lesson, you'll be able to write any Russian word in cursive. Make sure to watch Part 1 of the lesson if you haven't done so yet.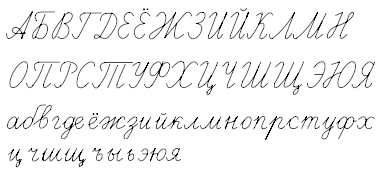 Note: The video on this page is provided by YouTube and is available subject to the YouTube Terms of Service. MasterRussian.com is not affiliated with the authors of the videos and does not necessarily share their views.
Got questions?
Ask them in the Russian Questions and Answers — a place for students, teachers and native Russian speakers to discuss Russian grammar, vocabulary, pronunciation, and other aspects of the Russian language.
Copyright 2001-2020 MasterRussian.com | Privacy Policy | Contact Us