Russian Vocabulary (and Wisdom)
How to say "spring" in Russian
This Russian word is one of the top 1000 words in Russian. The complete list of most common Russian words is available here.
Meaning: spring, springtime
Pronunciation: [vees-NAH]
Part of speech: noun (feminine noun)
Rank: #1144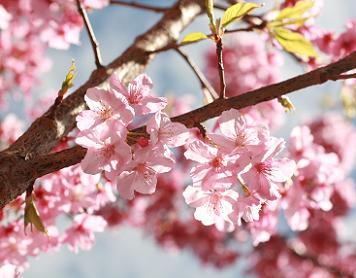 Cherry blossom in spring
Весна́ -- моё люби́мое вре́мя го́да.
Spring is my favorite time of the year.
Наступи́ла весна́.
Spring has come.
Би́тва зако́нчилась побе́дной весно́й 1945 го́да.
The battle ended in victory in the spring of 1945.
Ка́ждую весну́ в па́рке прохо́дят конце́рты.
The concerts take place in the park each spring.
Вот, что нам откры́ли зи́мы с вёснами.
Here's what the winters and springs opened to us. (poetry)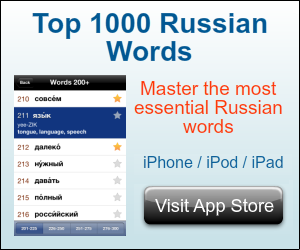 первый признак весны = the first robin
ранняя весна = early spring
Одна ласточка весны не делает.
One swallow does not make a spring.
| | | |
| --- | --- | --- |
| Case | Singular | Plural |
| Nominative | весна́ | вёсны |
| Genitive | весны́ | вёсен |
| Dative | весне́ | вёснам |
| Accusative | весну́ | вёсны |
| Instrumental | весно́й (весно́ю) | вёснами |
| Prepositional | весне́ | вёснах |
Phrase recordings: Copyright(c) 2011 MasterRussian.com. All rights reserved.
Word recordings: Copyright(c) 2006 Streit Goulnara, Streit Eric, Vion Nicolas. Copyright(c) 2007 S. Sakhno, N. Vion. Distributed under CC-BY.
Got questions?
Ask them in the Russian Questions and Answers — a place for students, teachers and native Russian speakers to discuss Russian grammar, vocabulary, pronunciation, and other aspects of the Russian language.
Copyright 2001-2021 MasterRussian.com | Privacy Policy | Contact Us