Russian Vocabulary (and Wisdom)
How to say "full" in Russian
This Russian word is one of the top 1000 words in Russian. The complete list of most common Russian words is available here.
Meaning: full, complete, total, entire, overall, absolute
Pronunciation: [POHL-niy]
Part of speech: adjective
Rank: #252 (see frequency list)
Сего́дня на небе по́лная луна́.
There is a full moon in the sky today.
Э́та маши́на име́ет по́лную комплектацию.
This car has the complete package.
Я был в по́лном восто́рге от конце́рта.
I was absolutely delighted with the concert.
Кома́нда проти́вника потерпе́ла по́лное пораже́ние.
The opposing team suffered a complete defeat.
Я получи́л по́лный пе́речень необходи́мых докуме́нтов.
I got a full list of required documents.
Моё по́лное и́мя – Алекса́ндр, но ты мо́жешь звать меня́ Са́ша.
My full name is Alexander, but you can call me Sasha.
Э́то са́мый по́лный слова́рь ру́сских идио́м.
This is the most complete dictionary of Russian idioms.
Когда́ мы дошли́ до то́чки назначе́ния мы чу́вствовали себя́ по́лными сил и бы́ли гото́вы продо́лжить на́ше путеше́ствие.
When we got to our final destination, we felt full of energy and were ready to continue our journey.
Учёные провели́ по́лное испыта́ние но́вого обору́дования.
Rresearchers conducted a full test of the new equipment.
По́лную ве́рсию шоу ты мо́жешь посмотре́ть онла́йн.
You can watch the full version of the show online.

literal

The full version of the show you can watch online.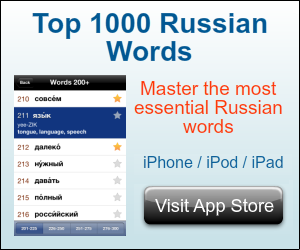 Phrase recordings: Copyright(c) 2011 MasterRussian.com. All rights reserved.
Word recordings: Copyright(c) 2006 Streit Goulnara, Streit Eric, Vion Nicolas. Copyright(c) 2007 S. Sakhno, N. Vion. Distributed under CC-BY.
Got questions?
Ask them in the Russian Questions and Answers — a place for students, teachers and native Russian speakers to discuss Russian grammar, vocabulary, pronunciation, and other aspects of the Russian language.
Copyright 2001-2019 MasterRussian.com | Privacy Policy | Contact Us