Russian Vocabulary (and Wisdom)
How to say "to" in Russian
This Russian word is one of the top 1000 words in Russian. The complete list of most common Russian words is available here.
Meaning: to, towards, by, for, variant form of "к"
Pronunciation: [koh / kuh]
Part of speech: preposition (See #19)
Rank: #328 (see frequency list)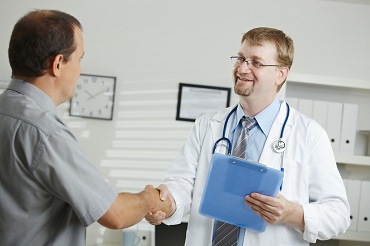 He arrived by the time appointed by the doctor.
Photo by hang_in_there CC-BY-2.0
Когда́ ты придёшь ко мне в го́сти?
When will you come to visit me?
Не подходи́ ко мне!
Don't come close to me!
Не подноси́ э́ту га́дость ко рту!
Don't try to eat this filthy stuff.

literal

Don't bring this dirt to your mouth!
Ко всему́ но́вому я отношу́сь недове́рчиво.
I'm skeptical about everything new.

literal

I relate mistrustfully to everything new.
У пассажи́ров бы́ли прете́нзии ко второ́му пило́ту самолёта.
Passengers had complaints about the second pilot of the airplane.
Веду́щий обрати́лся ко всем прису́тствующим в за́ле.
The presenter addressed all attendants in the hall.
Он пришёл то́чно ко вре́мени, кото́рое назна́чил врач.
He arrived just in time appointed by the doctor.
Я не име́ю никако́го отноше́ния ко всей э́той исто́рии.
I have nothing to do with this whole story.
Ко всем студе́нтам он отно́сится о́чень тре́бовательно.
He is very demanding to all the students.
Ми́ша обрати́лся ко мне за по́мощью.
Misha turned to me for help.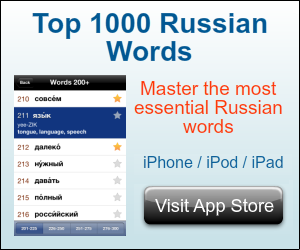 Phrase recordings: Copyright(c) 2011 MasterRussian.com. All rights reserved.
Word recordings: Copyright(c) 2006 Streit Goulnara, Streit Eric, Vion Nicolas. Copyright(c) 2007 S. Sakhno, N. Vion. Distributed under CC-BY.
Got questions?
Ask them in the Russian Questions and Answers — a place for students, teachers and native Russian speakers to discuss Russian grammar, vocabulary, pronunciation, and other aspects of the Russian language.
Copyright 2001-2019 MasterRussian.com | Privacy Policy | Contact Us