Russian Vocabulary (and Wisdom)
How to say "famous" in Russian
This Russian word is one of the top 1000 words in Russian. The complete list of most common Russian words is available here.
Meaning: famous, well-known, known, prominent, celebrated, popular
Pronunciation: [eez-VYEHS-niy]
Part of speech: adjective
Rank: #267 (see frequency list)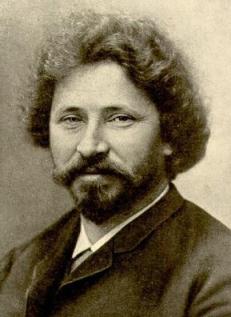 Ilya Repin is a famous Russian artist .(1844-1930)

Илья́ Репин - изве́стный ру́сский худо́жник.
Ilya Repin is a famous Russian artist.
Ты обяза́тельно до́лжен попро́бовать э́то изве́стное ру́сское блю́до!
You definitely should try this popular russian dish!
Кра́сная пло́щадь явля́ется са́мой изве́стной достопримеча́тельностью Росси́и.
The Red Square is the most popular landmark in Russia.
Пу́шкин - наибо́лее изве́стный поэ́т в Росси́и.
Pushkin is the most well known poet in Russia.
На Рождество́ я получи́ла су́мку от изве́стного диза́йнера.
I got a well known designer purse for Christmas.
Тойо́та - широко́ изве́стная и надёжная маши́на.
Toyota is a well known and reliable car.
Эрмита́ж - оди́н из са́мых изве́стных музе́ев ми́ра.
Hermitage is a one of the best known museums in the world.
Я люблю́ чита́ть афори́змы изве́стных люде́й.
I like to read quotes from famous people.
Знамени́тый ру́сский го́род Санкт-Петербу́рг был образо́ван Петро́м I (Петро́м Пе́рвым).
The famous Russian city of Saint Petersburg was established by Peter the Great.
Мне нра́вится э́та изве́стная пе́сня, кото́рая сейча́с игра́ет на ра́дио.
I like this popular song that is now playing on the radio.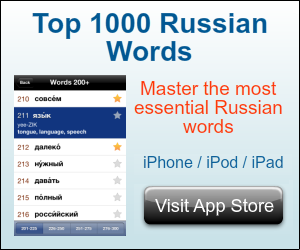 Phrase recordings: Copyright(c) 2011 MasterRussian.com. All rights reserved.
Word recordings: Copyright(c) 2006 Streit Goulnara, Streit Eric, Vion Nicolas. Copyright(c) 2007 S. Sakhno, N. Vion. Distributed under CC-BY.
Got questions?
Ask them in the Russian Questions and Answers — a place for students, teachers and native Russian speakers to discuss Russian grammar, vocabulary, pronunciation, and other aspects of the Russian language.
Copyright 2001-2022 MasterRussian.com | Privacy Policy | Contact Us