Would you make a good geek in Russia?
By Yulia Amlinskaya
So, you are confident about computers and technology. But do you have what it takes to be a geek in Russia? This test will check your knowledge of Russian terms for computers, technology, Internet and social networks. The answers are reviewed in the end of the test.
This test has 15 questions
1. What is the "space bar" called in Russian?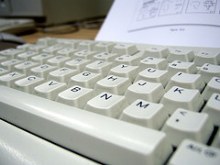 Copyright 2001-2020 MasterRussian.com | Privacy Policy | Contact Us