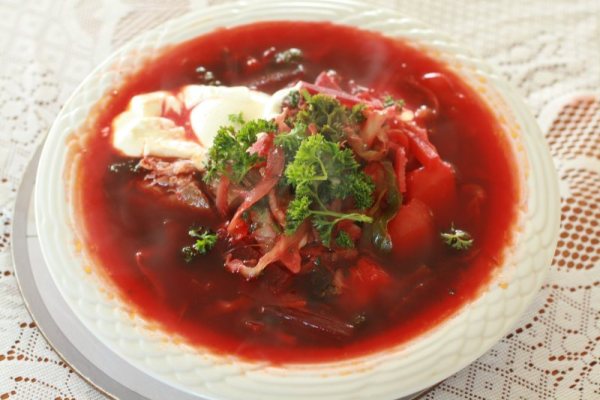 Russian eateries in Russia
Nowadays, Russian cities are filled with various restaurants, from sushi bars to French cuisine at its best, so it's no wonder that a truly Russian food is sometimes hard to find among the diversity and multitude of choices. And once you find a Russian restaurant the second difficulty is looming: What do the names of these foods mean?
This post is prepared by Ruspod, a podcast hub specializing in teaching Russian through audio podcasts, text lessons, and exercises. Visit Ruspod for free and premium podcasts.
Russian soups
Many people outside Russia have heard about borsch. It's something red, right? With lots of beet, as any connoisseur would tell you. True, but be prepared that there are no two identical versions of borsch. It can be prepared in many different ways. It can have different tastes and textures, and still remain the same old extremely tasty hot soup. Don't forget a dollop of sour cream!
But borsch is only one of many different Russian soups that are all worth trying. Okroshka, which is eaten cold, is a wonderful summer dish – tasty and refreshing. It is cooked either on a kvass (bread drink) or a kefir (butter milk) basis, and both versions are worth trying. Stchi is to be approached more carefully. Its light-green cabbage variety is quite nice and healthy, but the much darker sorrel version can scare off an unaccustomed gourmet, as it scared off generations of Russian kids who were made to eat its swampy contents – all up!
Other dishes
And soups are only the beginning. How about pelmeni – the hearty Siberian version of ravioli? Or Russian bliny filled with caviar? Top it all off with kvass – our local "lemonade" made of fermented rye bread – or better yet, with vodka. Russian cuisine is full of richness and taste – taken in moderation, of course.
Useful links
Елки-палки (Yolki-Palki) is a popular chain of Russian diners is based in Moscow.
Кафе «Муму» (Café Mumu).
Печки-Лавочки (Pechki-Lavochki) is a chain of Russian diners originating in Novosibirsk which is especially popular in Siberia and Central Russia.
Кафе «Пушкин» (Café Pushkin) – a famous restaurant in the center of Moscow.
A Russian cuisine directory (there are also all-Russia directories on the same site).