Russian Vocabulary (and Wisdom)
How to say "one's" in Russian
This Russian word is one of the top 1000 words in Russian. The complete list of most common Russian words is available here.
Meaning: one's, one's own, my, your, his, her, its, their
Pronunciation: [svoy]
Part of speech: pronoun (своё is used as a neuter pronoun (in the Nominative, Accusative, Prepositional) or as a noun. As a possessive pronoun, it always refers to the subject of the sentence.)
Rank: #66 (see frequency list)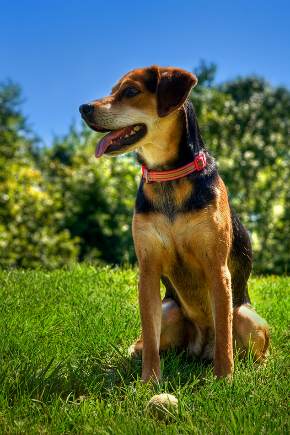 A dog is guarding its toy.

Он потеря́л свóй рюкзáк.
He lost his backpack.
Я не могу́ найти́ свою́ кни́гу.
I can't find my book.
Ребëнок убежáл от свои́х роди́телей.
A child ran away from his parents.
Мы приéхали к свои́м рóдственникам в Москву́.
We came to visit our relatives in Moscow.
Ты дóлжен занимáться свои́ми делáми.
You have to mind your own business.
У нас своя́ картóшка
We have our own homegrown potatoes
Кáтя ничегó не расскáзывала о свои́х?
Katya didn't tell anything about her family?
Кáждый стоя́л на своëм.
Everybody insisted on their own position.
Он ку́рит свою́ сига́ру.
He's smoking his cigar (his own).
В кáждом дóме свой зáпах.
Each house has its own smell.
Она́ говори́т о своём сы́не.
She's talking about her son.
Я сдéлал э́ту вáзу свои́ми рукáми.
I made this vase with my own hands.
Он не мог повéрить свои́м глазáм.
He couldn't believe his eyes.
К своему́ удивлéнию, она смоглá хорошó сдать экзáмен.
To her surprise, she could pass the exam.
Пéред смéртью он раздáл всë cвоë иму́щество друзьям.
Before dying me distributed all his property among his friends.
Сажáть ну́жно всë в своë врéмя.
Everything has to be planted in its time.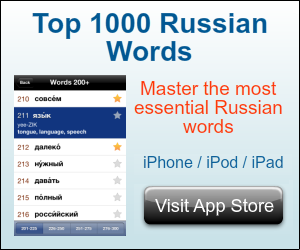 он сам не свой = he's not himself
в своë врéмя = when the time comes; in due course; at one time
умерéть своей смéртью = to die a natural death
он не в своëм умé = he's not in his right mind
он там свой человéк = he's quite at home there
на свой страх и риск = at one's own risk; on one's own account
исполнять свой долг = to do one's bit; to do one's duty
зарывать свой талант в землю = to hide one's light under a bushel


literal

to dig one's talent into the ground
расширять свой кругозор = to widen one's outlook
всюду совать свой нос = to be nosy


literal

to stick one's nose everywhere
своего производства = home-made


literal

of one's own production
жить свои́м умóм = to think for oneself


literal

to live by one's own mind
по-свóему = in one's own way
свóйский = simple (informal)
свойство = a property, virtue, quality
собственный = one's own
наш = ours
Своя́ руба́шка бли́же к те́лу.
Charity begins at home.

literal

One's own shirt is closer to the body.
Всяк кулик своё болото хвалит.
Every cook praises his own broth.
Свой своему́ поневóле брат.
Blood is thicker than water.
Свой дом -- лучшее место.
There is no place like home.

literal

One's own home is the best place.
На свои́х на двои́х.
On Shank's mare.
Nominative

свой

своё

своя́

свои́

Genitive

своего́

своего́

свое́й

свои́х

Dative

своему́

своему́

свое́й

свои́м

Accusative
(anim/inanim)

своего́/
свой

своё

свою́

свои́х/
свои́

Instrumental

свои́м

свои́м

свое́й

свои́ми

Prepositional

своём

своём

свое́й

свои́х
Vocabulary lesson: By Russificate blog exclusively for MasterRussian

Phrase recordings: Copyright(c) 2011 MasterRussian.com. All rights reserved.
Word recordings: Copyright(c) 2006 Streit Goulnara, Streit Eric, Vion Nicolas. Copyright(c) 2007 S. Sakhno, N. Vion. Distributed under CC-BY.
Got questions?
Ask them in the Russian Questions and Answers — a place for students, teachers and native Russian speakers to discuss Russian grammar, vocabulary, pronunciation, and other aspects of the Russian language.
Copyright 2001-2021 MasterRussian.com | Privacy Policy | Contact Us